Natalie and Daniel wed in November of 2013 at The Sebel Resort and Spa in Hawkesbury Valley. The minute I met Natalie at her trial, I could see what a caring, calm and sweet person she was. When I saw her walk out of the bedroom in her wedding gown on her wedding day, she looked absolutely radiant, and so happy. She truly was the perfect bride!!
(Photographs courtesy of Peter Davis, photographer)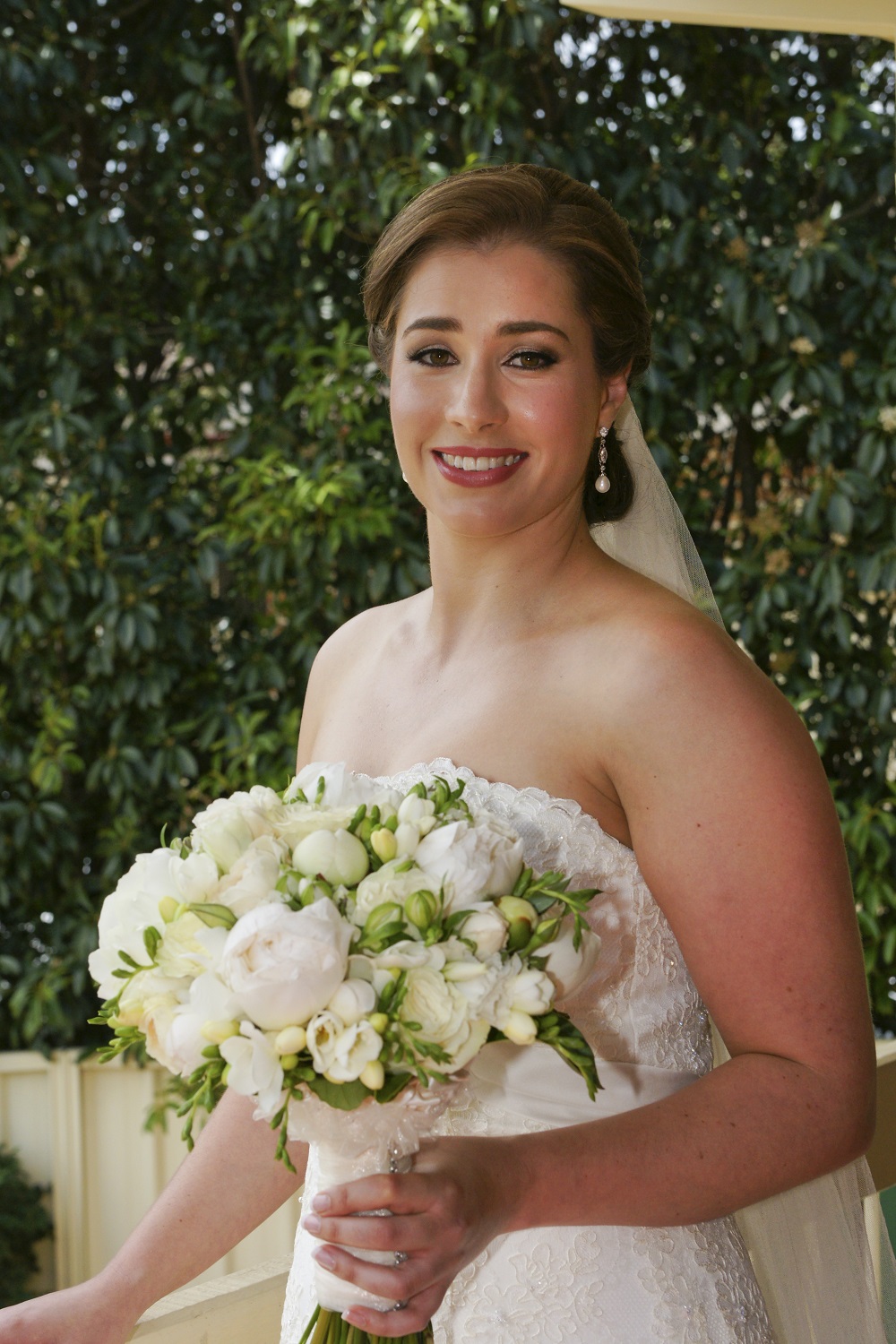 I asked Natalie a few important questions about her big day.
Natalie writes a little about the theme and vision for her wedding:
When l began planning my wedding l was pretty sure of what l wanted. I wanted to keep the styling classic so when l looked back on my wedding photos in years to come l would not cringe at my choices. Most importantly l wanted to look like me. While l did not follow all traditions l did follow the something old, something new, something borrowed, something blue. I have always wanted to wear my Nan's 50 year old veil that was discovered only a few years ago in the original box! My nan was diagnosed with dementia a few years ago so it was my way of incorporating her into my wedding day. Plus the veil was just too beautiful not to wear!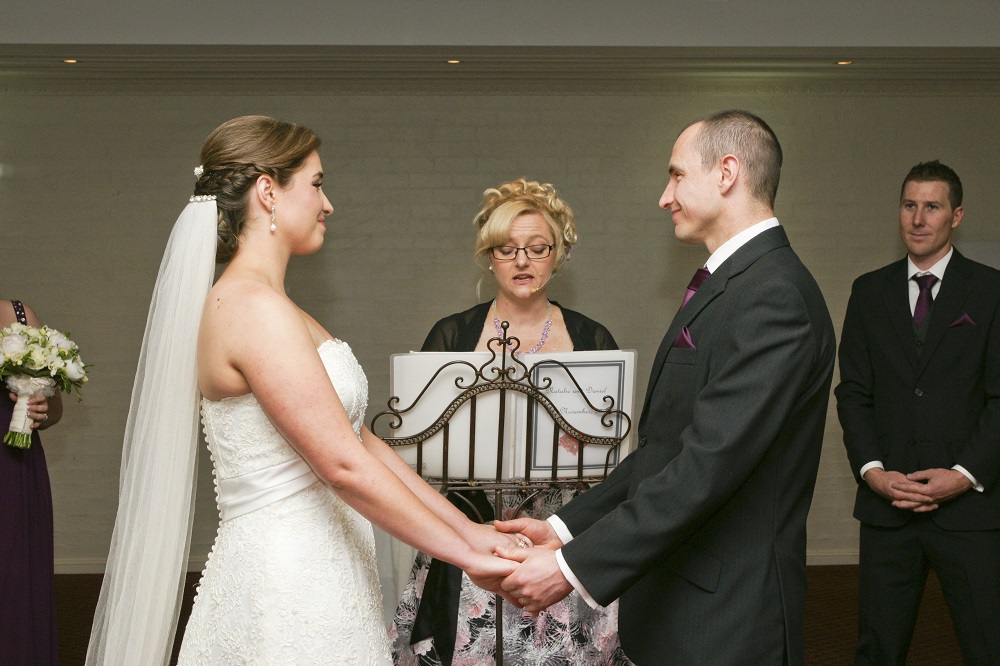 What made you choose your wedding dress?:
My dress was also chosen to match the style of the veil: Vintage & classic. I chose a strapless sweetheart gown covered in lace with just a little bit of crystal detail. It was the only gown that made my mum and aunty cry when l walked out of the change room. It also took my breath away when l saw myself in it!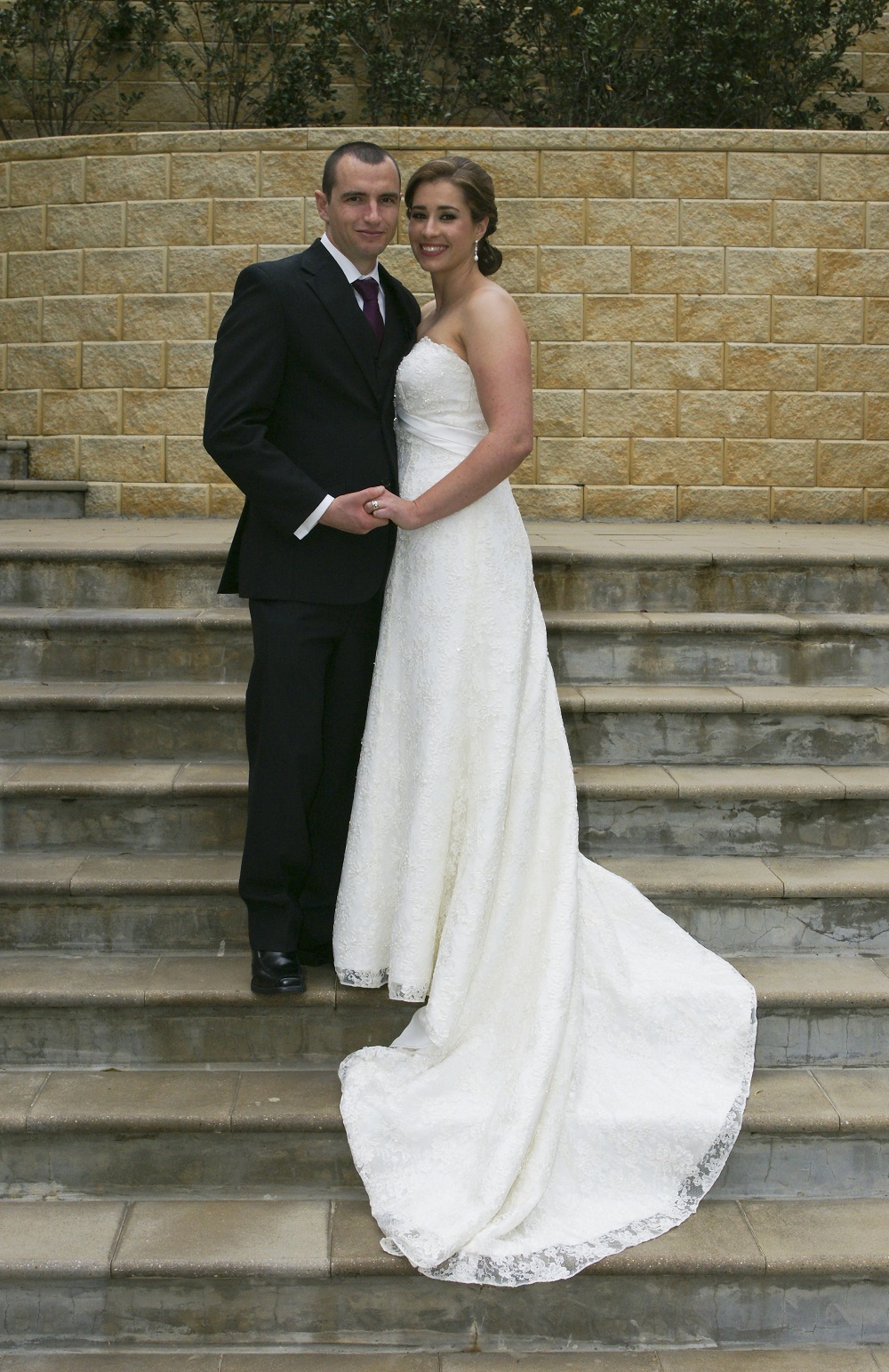 Why did you choose the Sebel Resort and Spa Hawkesbury Valley as your wedding venue? http://www.sebelhawkesbury.com.au/
I always wanted a venue that suited my husband and l. I have always wanted a garden ceremony on beautiful grounds with a reception to also follow at the same venue. The Sebel Hawkesbury valley provided all of this. After our meeting with the wedding planner on site l knew instantly it was the place l wanted to get married.

On the day while the weather had other ideas about my garden ceremony, l was still able to have my photos taken outside which is something l will cherish.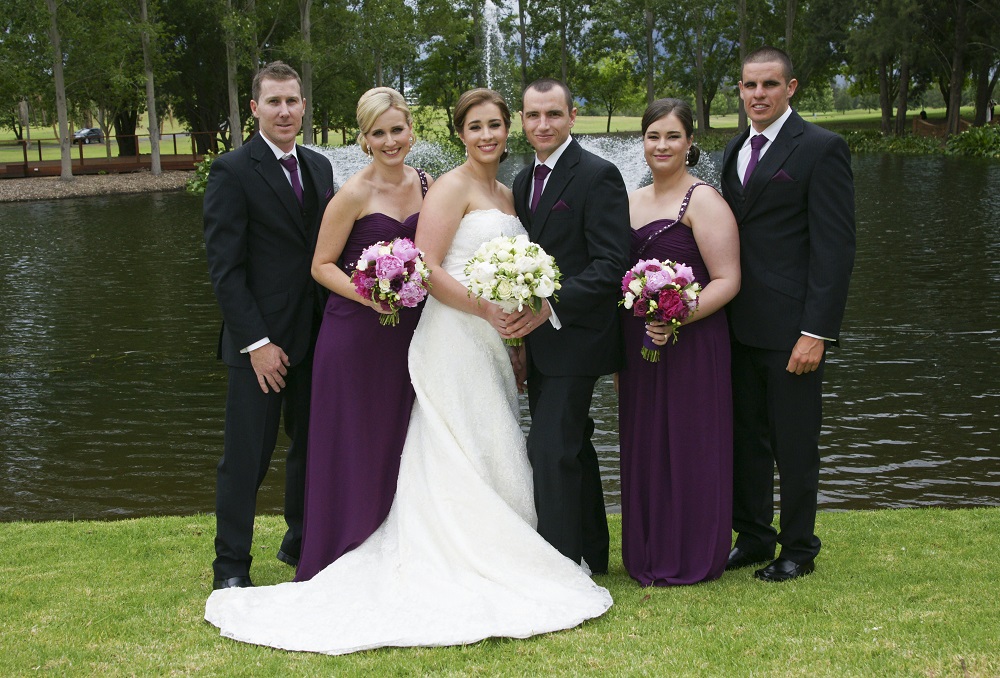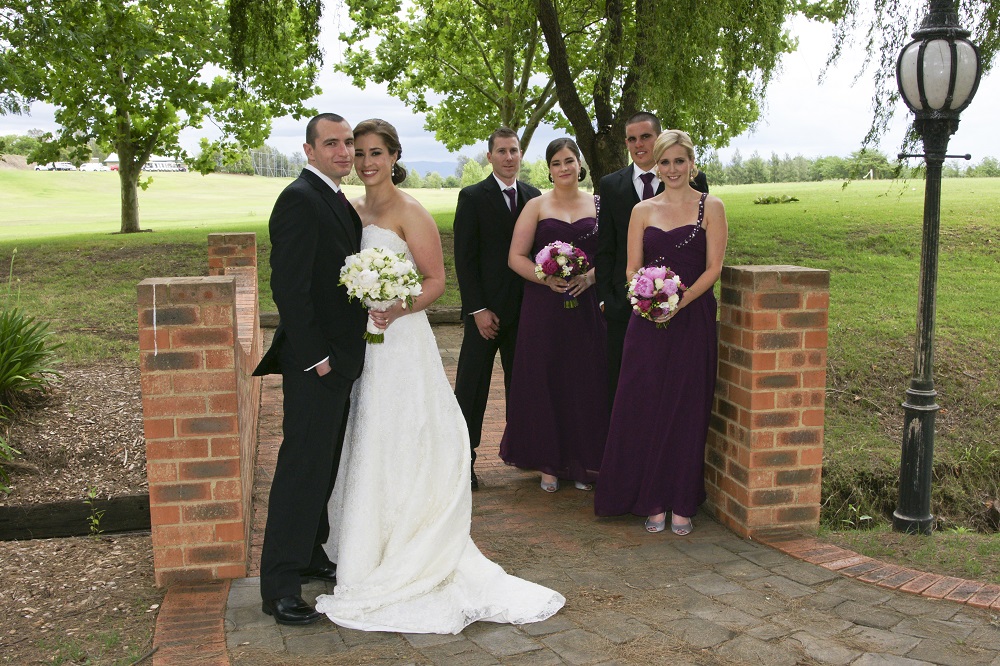 Why did you choose your flowers?
With choosing my flowers it was the only area that l was completely clueless with. The only flower l was set on having was Peonies – lots of them!

After visiting a few florists and almost falling over with how much a simple bouquet would cost l met Dee from Awesome blooms http://www.awesomeblooms.com.au/ . She was able to go through with me what style l wanted and what colour my maids were wearing. From just simple questions she was able to create the most beautiful bouquets with my beloved peonies and a few different varieties of blooms. When l saw them on the day, I did not want to part with them – so much in fact that l have had my bouquet freeze dried so l can look at them forever.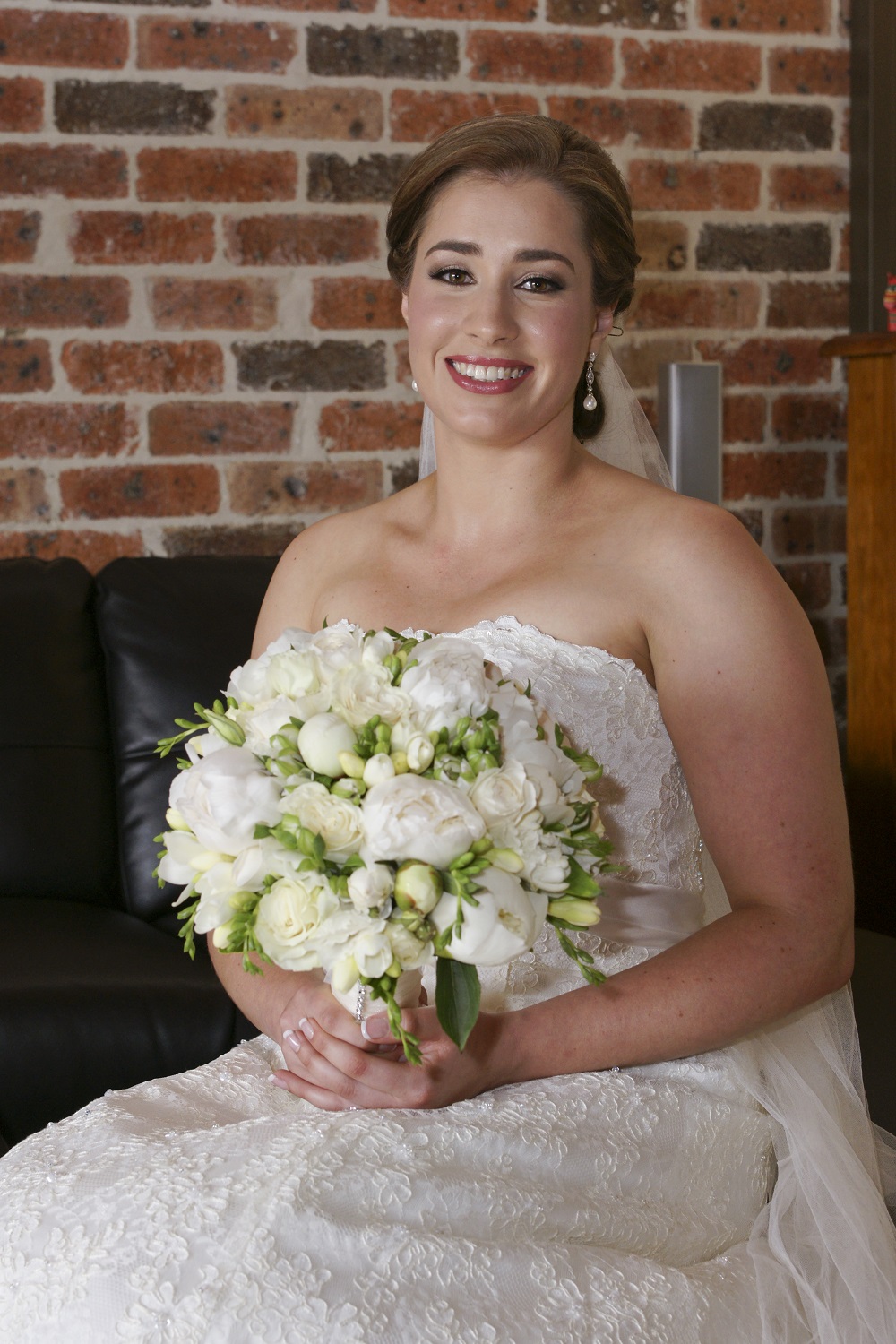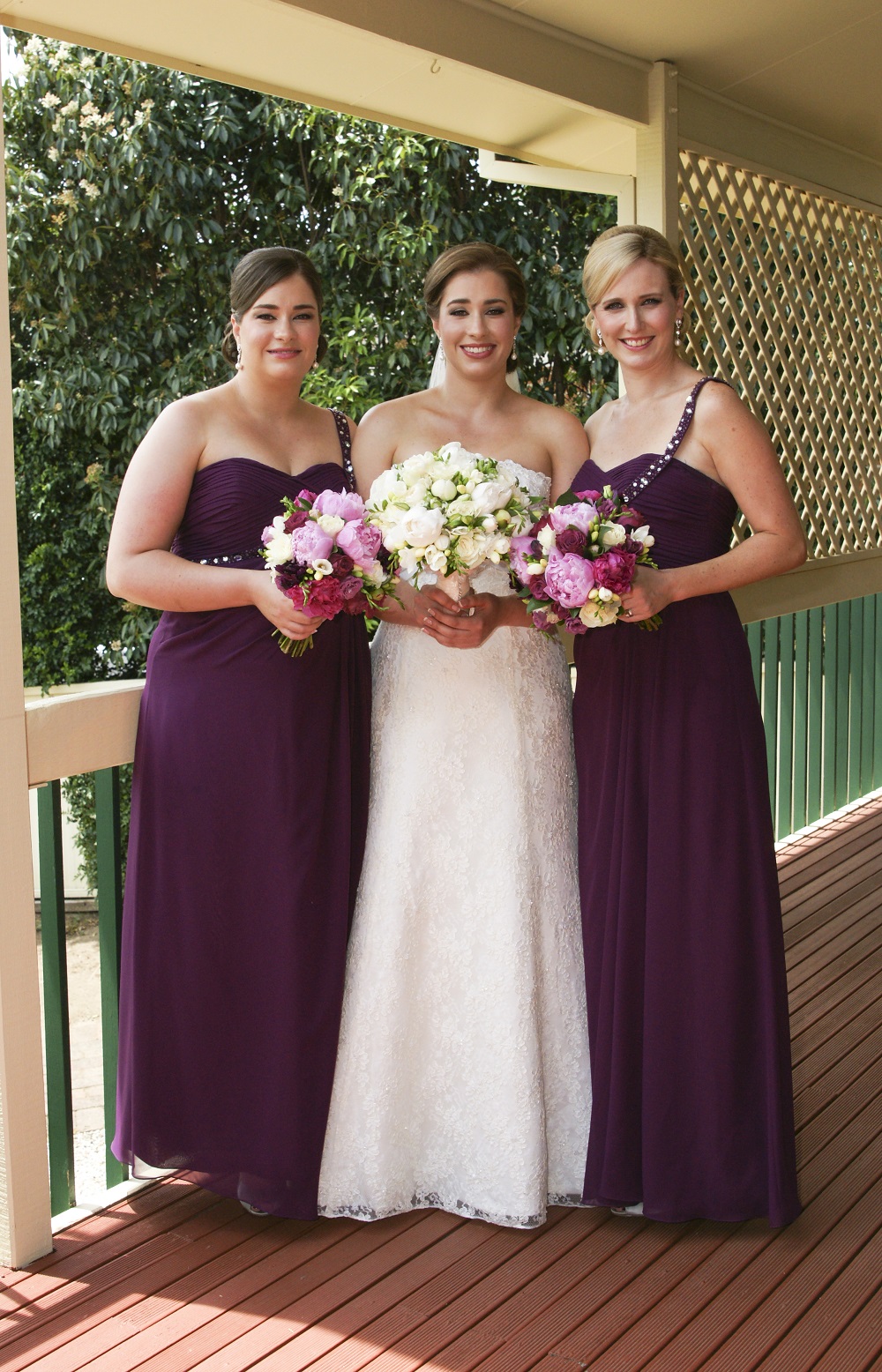 Why did you choose your hair stylist and makeup artist?
For my hair and make up, l wanted natural, classic and simple.

My hair was simple as l chose a beautiful Catherine Middleton design. The hair was done by the amazing Tanya Degaetano.

Make-up seemed trickier. I did a lot of research through google of make up artists in the area. I did not want to have make up caked on so thick that l didn't look like me. To my horror so many pictures in their portfolio's were of brides with so much make-up it looked thick even in the professional photos.

I then came across Rebekah's website http://makeupbyrebekah.com.au/ . All of her photos had brides looking natural yet just beautiful. I also loved how she had a blog on tips and secrets of the trade. I booked Rebekah without even having a trial as l did not need to look anywhere else. When it came to my trial l was having issues with blemishes that were stressing me out. Rebekah was so helpful & supportive, she was able to show me that even if the pesky blemishes were to stay around on my day that they could be covered completely. Even l could not see them! I left the trial feeling amazing and of course my stress fell away and the blemishes cleared up in no time. On my wedding day l received so many compliments on not only my make up but also that of my bridesmaids and mum.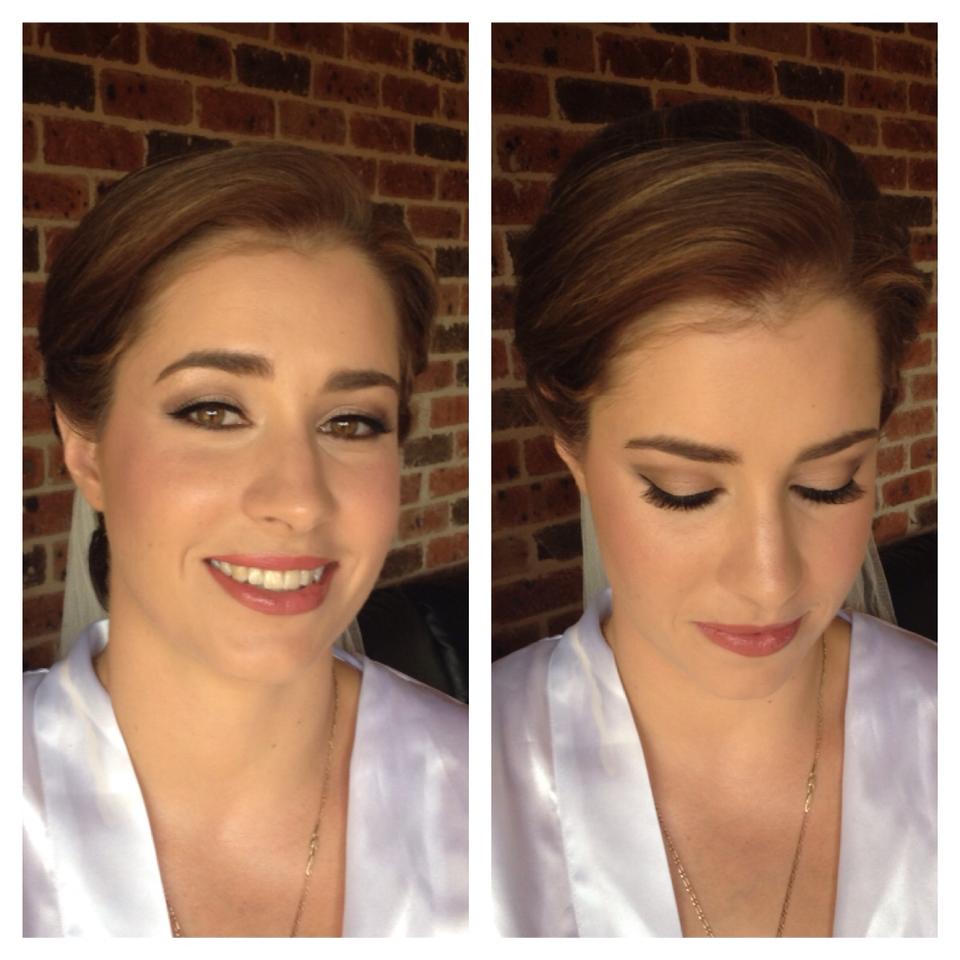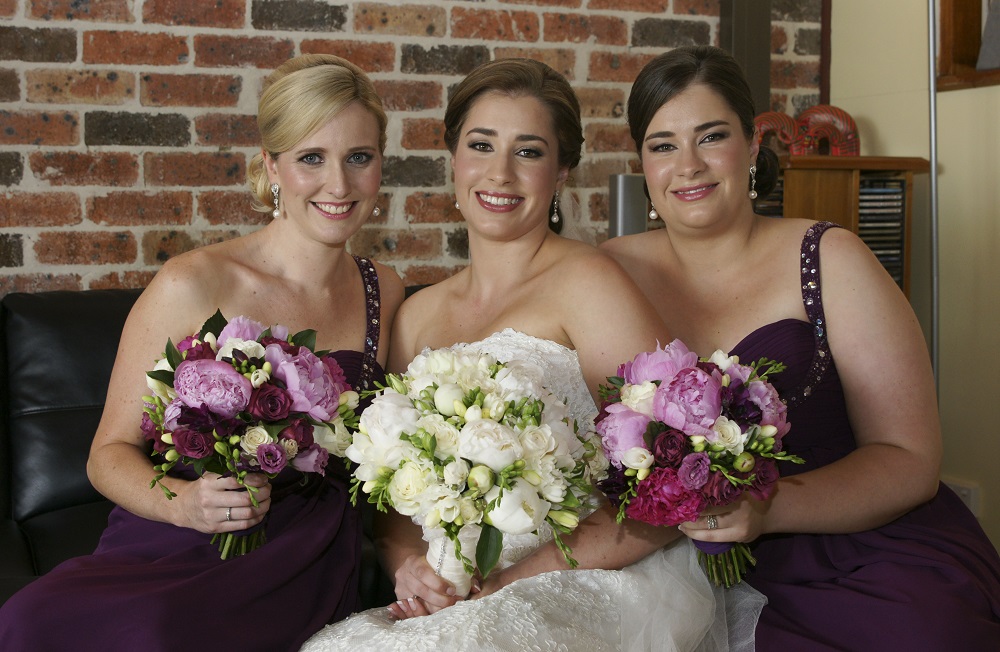 Thank you, Natalie, for including me on your special day. It was such an honour to do your makeup. May you and Daniel live happily ever after, as you deserve.
Rebekah Foxe
Makeup Artist and Hair Stylist, Sydney
Makeup Artistry by Rebekah
www.makeupbyrebekah.com.au
LIKE ME ON FACEBOOK AT https://www.facebook.com/MakeupArtistryByRebekah