Meet the beautiful Caroline, who married Emmanuel on 14 March 2014 in Sydney.
Caroline is an absolute sweetheart, who booked me in to do the makeup for herself, her bridesmaid, and mother. Our mutual love for makeup made the whole experience so enjoyable. I wish Caroline and Emmanuel all the best in their lives together as wife and husband!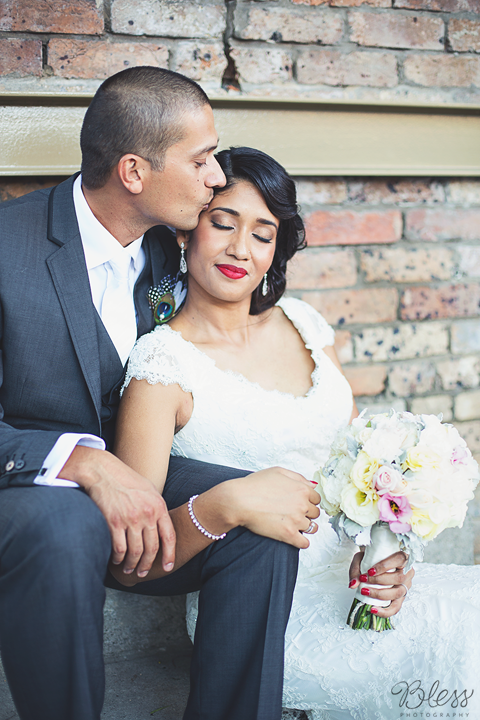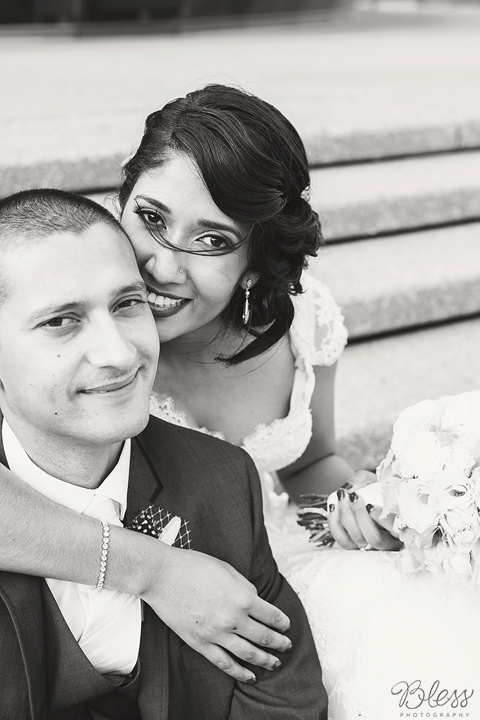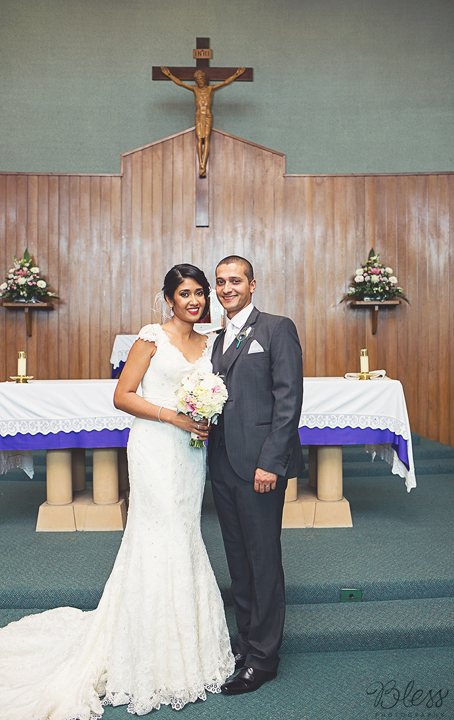 Caroline talks about her wedding suppliers – including myself.
Why did you choose Rebekah to do your makeup?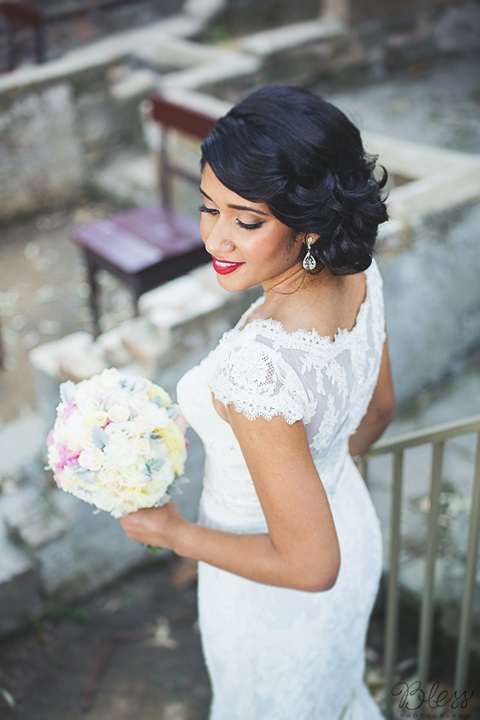 My makeup trial with Make-up Artistry by Rebekah was my fourth. It was a very frustrating process for me because I wasn't happy with any of my previous trials and they were costing me way too much money. I remember on the day I had my trial with Rebekah, I didn't even want to go because I was so discouraged and was convinced that once again, I wasn't going to be happy. But I'm so happy I forced myself to go!
Rebekah had me at hello. Her professionalism is the first thing I noticed as I walked into her home studio. She was ready for me – all her make-up was beautifully laid out, professional lighting was up, there was soft background music playing, a glass of water for me, and beautiful flowers in the room. She made me feel very special and I knew right away that she takes her job very seriously. Rebekah is super friendly and made me feel very at ease.
Although I didn't see my makeup until she completed my trial, my decision was already made. Rebekah takes her time, she makes sure she has the right colours to match your skin tone, her techniques and precision are very impressive and I love how hygienic she is. Her brushes are all fully cleaned and she never takes products out from the packaging and straight onto your skin. Instead she pours the products onto an immaculate, fully sanitised tile that she uses as her mixing palette. She also uses very high quality products.
I was blown away by the end result. Rebekah highlighted my best features and the make-up lasted the entire day. On the wedding day, Rebekah gave me the lipstick I ordered from her for touch-ups, but along with the lipstick were some mints, blotting papers, tissues, pins, all neatly packaged into a small organza pouch. Her attention to detail is just out of this world!
I couldn't have chosen a better make up artist for one of the most important days of my life. It's not hard to tell how truly passionate Rebekah is about her job.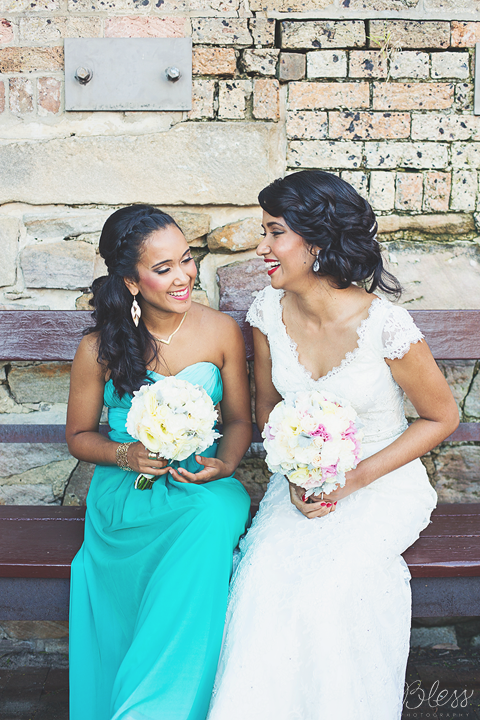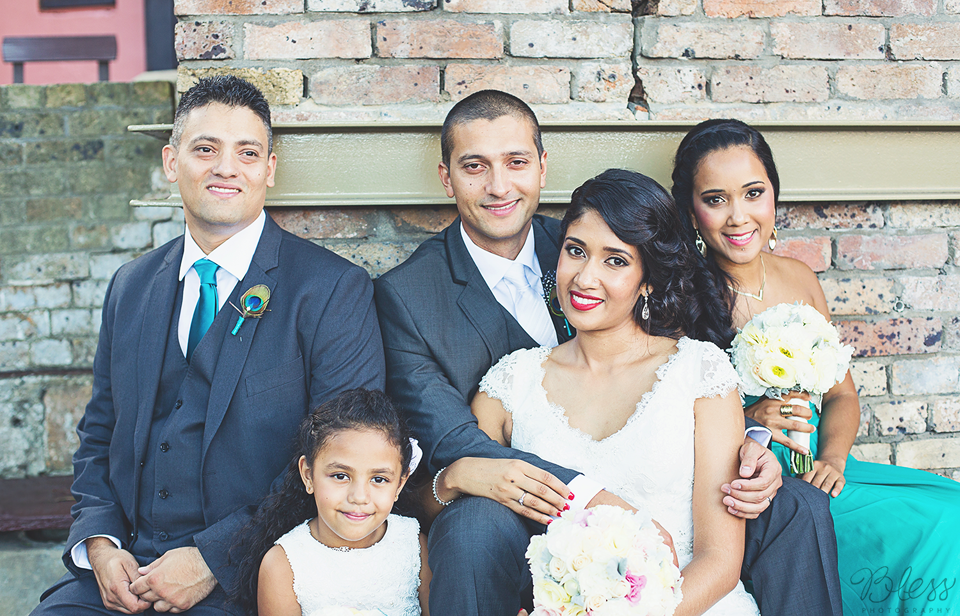 What was the theme and vision for your wedding?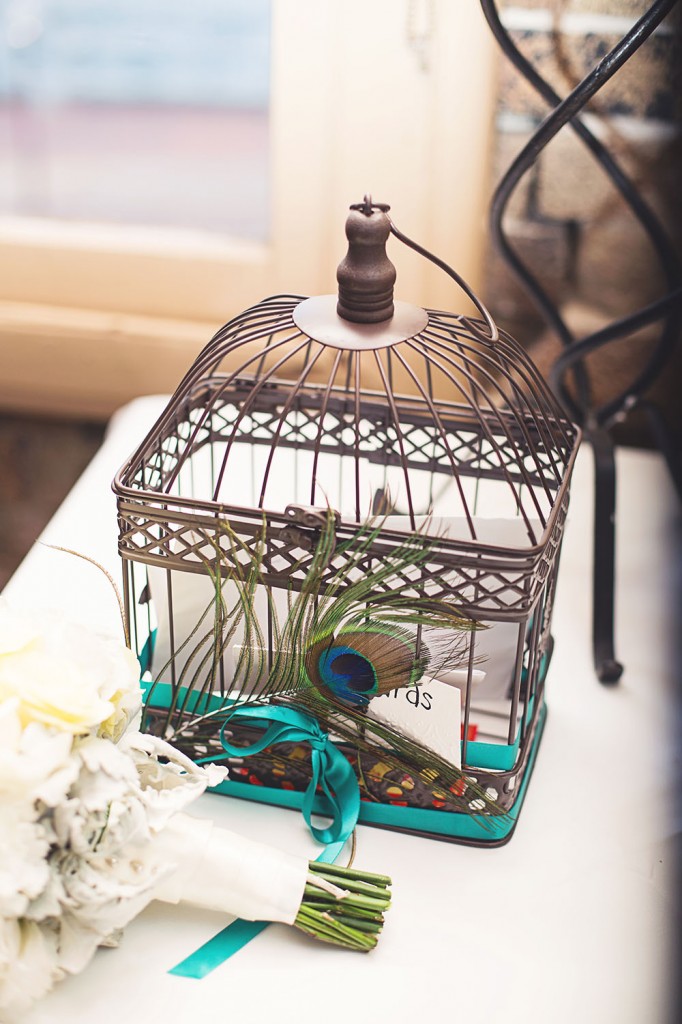 When I chose a theme for my wedding, I wanted it to have some meaning behind it. I chose the theme of the peacock and my theme colours were green teal and gold.
The peacock is a beautiful representation of loyalty, mercy, good fortune, and undying love. Peacocks are believed to be pure of heart, loyal and faithful to their partners. It symbolises eternal love. The male peacock goes to great lengths to attract its heart's desire. It is said that the peacock dies of grief if it loses its loved one. I chose the peacock to represent my marriage and the love that Emmanuel and I have for each other.
Although I had a theme, I didn't want to go too hard with it. Instead I wanted the peacock theme to be rather subtle and not too in-your-face. We used peacock feathers for the buttonholes, favours, wedding invites and the wishing well, that's it. I felt too many peacock feathers everywhere would look tacky.
I wanted my wedding to be classy, romantic and elegant. There were beautiful fresh flowers and tall candle stands at the reception. The tables were beautifully set with flowers and tea light candles as centrepieces.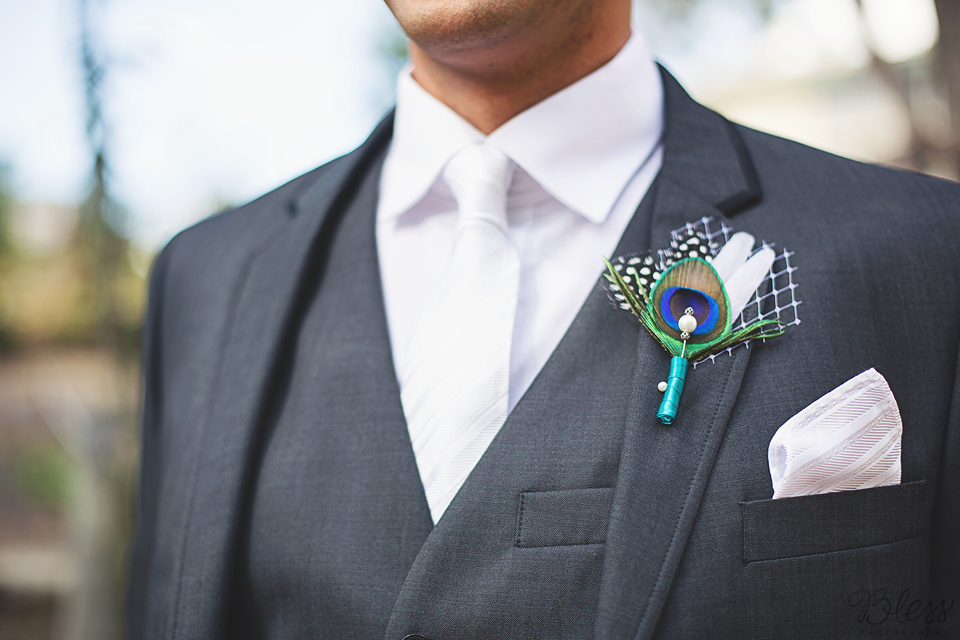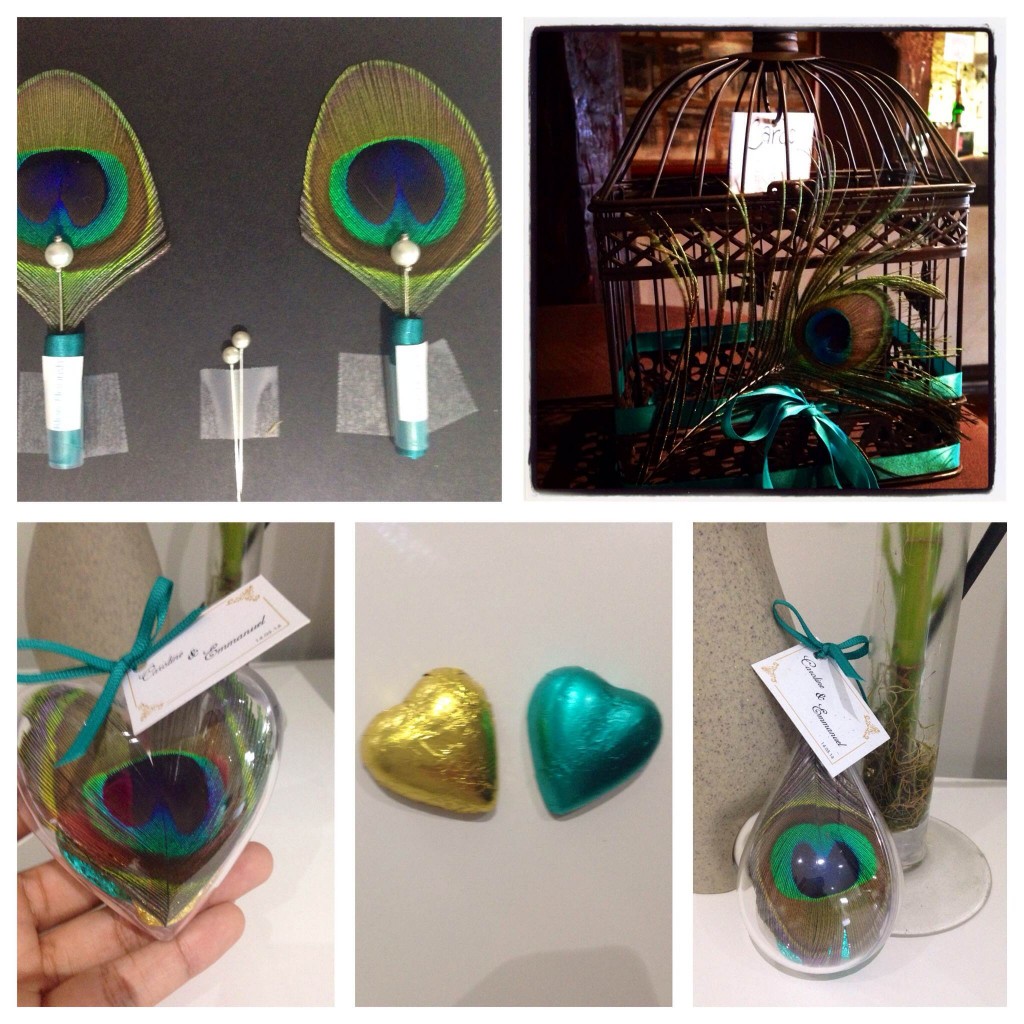 Tell us a little about your wedding dress?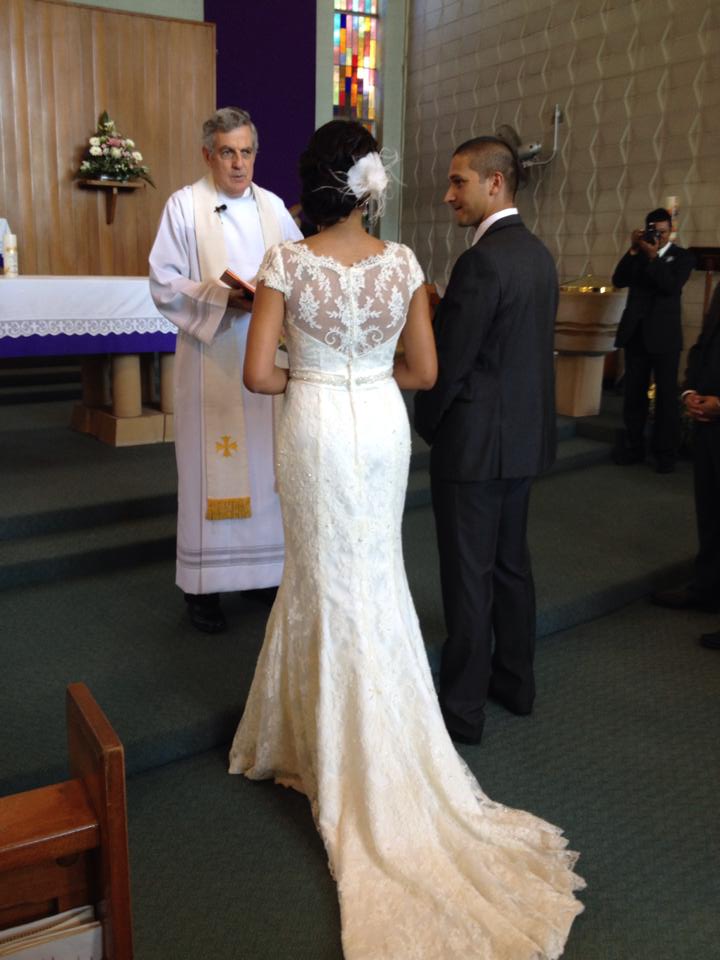 My wedding dress is by Jean Fox. It's a gorgeous and elegant lace, mermaid style dress. I bought it off the rack from Spurling Parramatta (http://www.spurling.com.au/bridal/). It needed some minor alterations but it was the perfect dress for me. The style of the dress really suited my figure and was in line with the vision I had for my wedding.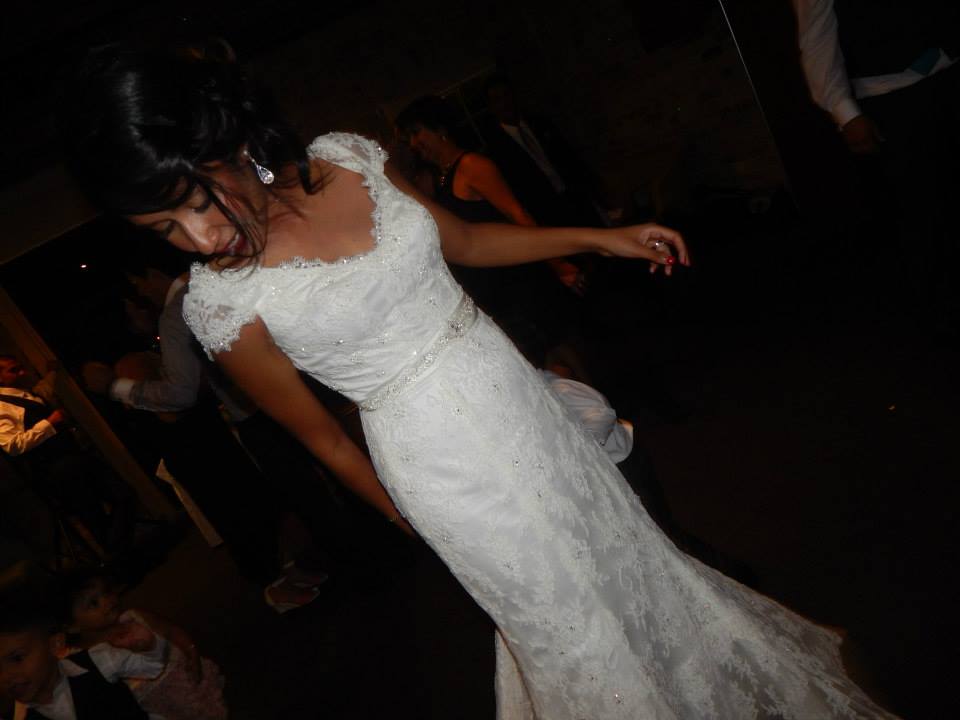 Why did you choose the venue?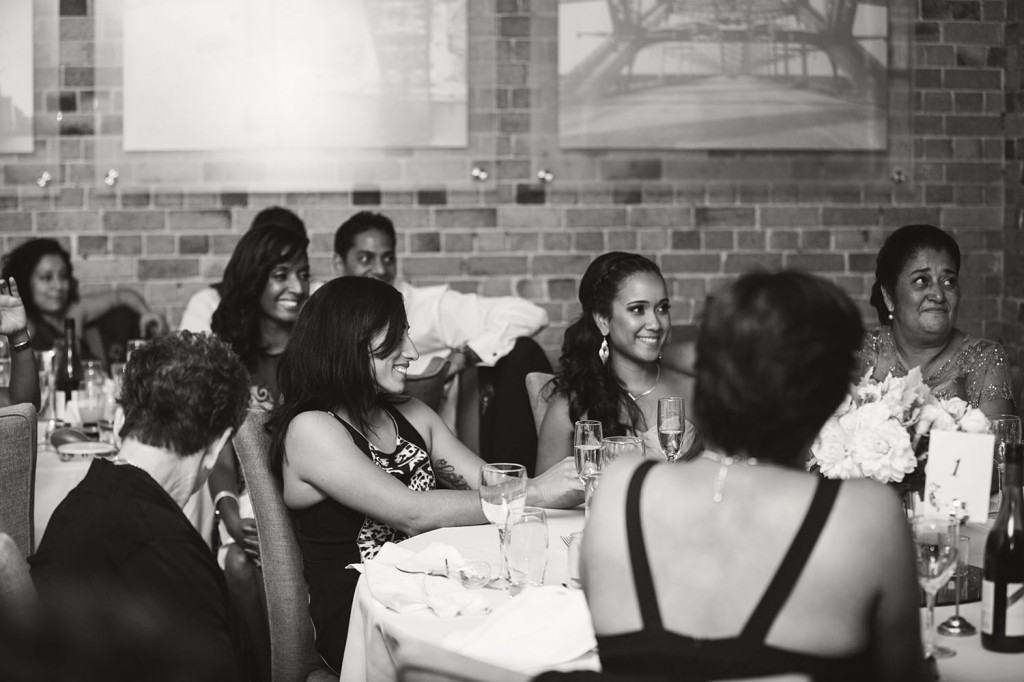 My wedding reception was at Wolfies Bar & Grill at The Rocks, Sydney. When choosing the venue, there were two main things I was looking for:
1. The size of the room. I only had 30 people at my wedding, so I needed a rather small room. I didn't want a big room to look bare with only 30 people in it.
2. I wanted my venue to be very Sydney-ish, meaning it had to somehow include the Opera house and/or the Harbour Bridge. I had family travelling from Mauritius to attend the wedding and I wanted that strong "Sydney-feel" to be present in my wedding.
We had two rooms at Wolfies Bar and Grill and both had amazing views of the Opera House, the Harbour Bridge and the harbour. One room was for the seated dinner and the room right next to it had the dance floor and wedding cake table. It was the perfect location, the perfect size for what I was after. And all within my budget!
(http://docksidegroup.com.au/restaurants/wolfies)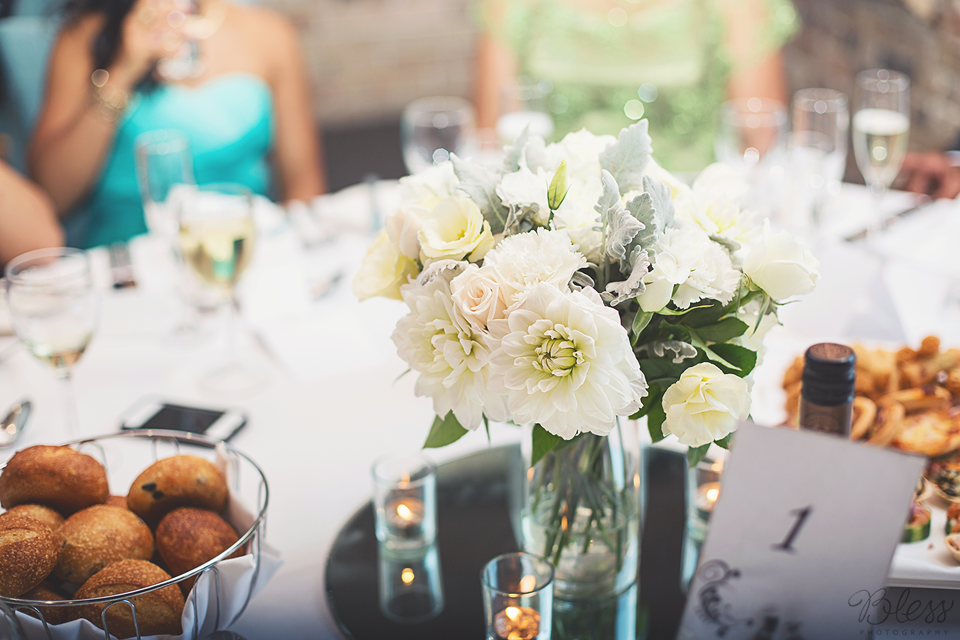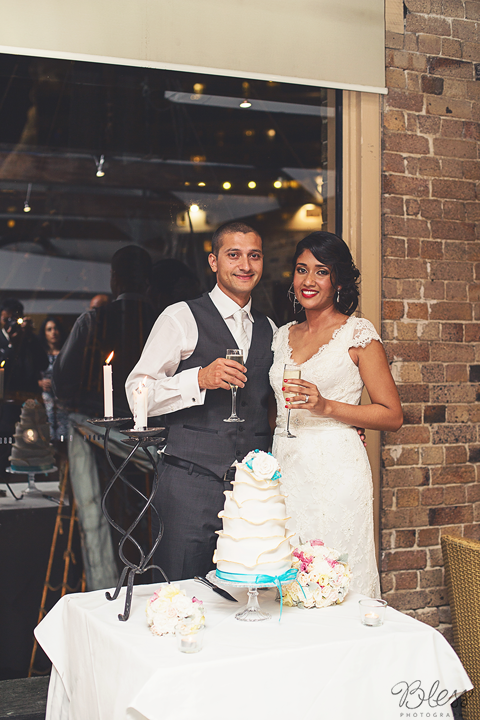 What about your flowers?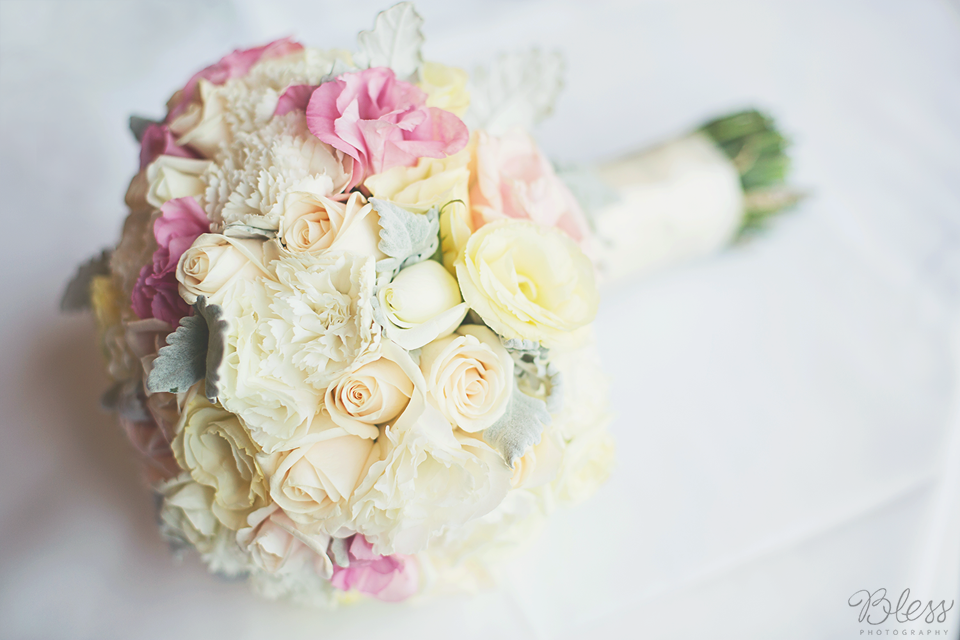 For my wedding flowers, I used the services of 'Wedding Flowers by Jody'. Jody McCure is based in Blacktown. She makes really beautiful flower arrangements and posies at a very reasonable price.
For the bridal posy, she used a mix of different seasonal flowers. It was mostly white, with some very pale pink flowers and sea foam green leaves. The centrepieces were also very beautiful and in line with the elegant/romantic feel I was going for.
(http://weddingflowersbyjody.com.au)
What about your photographer?
I was on a rather tight budget for my wedding but one thing I was ready to pay for, was my photos! I want to be able to look back at my wedding photos in 20 years time and still be extremely happy with them and have these memories forever.
When I did some research online, I came across Bless Photography (http://www.blessphotography.com.au) and there was something about the photos on their website that I found very genuine. You can almost feel all the emotions of the subjects in the photographs. That's exactly what I wanted for my wedding photos.
When I met with Tamar and Matt Porter, I was immediately sold, not just because they take amazing shots, but also because they are a lovely and genuine couple. Tamar is the photographer and Matt is the videographer. I ended up hiring both for my wedding and I'm very happy I did. I felt so comfortable with them, and they work really well as a team, paying attention to every detail. They listened to what we wanted, but also guided us when necessary. The process was 'hassle-free' and they were discreet and professional the entire day. Nobody could really feel their presence and I got those spontaneous and natural shots I was after.
I was blown away by my pictures and I particularly love how the happiness, love and joy that everyone felt on the day came across so vividly in the photographs as well as in the highlight film. I couldn't be happier with Bless Photography!
List of Suppliers: