When I got my delivery of Eye of Horus eye products, I felt like a child at Christmas. These products, particularly the smokey eye pencil have been the talk of the makeup artist industry. I knew I was going to love these products the minute I tried them!!
Eye of Horus Goddess makeup range is based on ancient egyptian ingredients and formulas. The girls behind the brand suffered from sensitivity to the eyes and fine, brittle lashes so researched how the ancient Egyptians used natural waxes and oils in their iconic eye products. They used the ancient formula as a basis for their eye makeup range to provide products that are long lasting, non irritating, nourishing and great for sensitive eyes, avoiding the use of nasty chemicals. And anyone that knows me knows that I am all for natural skin care and makeup products, so this was RIGHT up my alley! All products are paraben-free and are not tested on animals.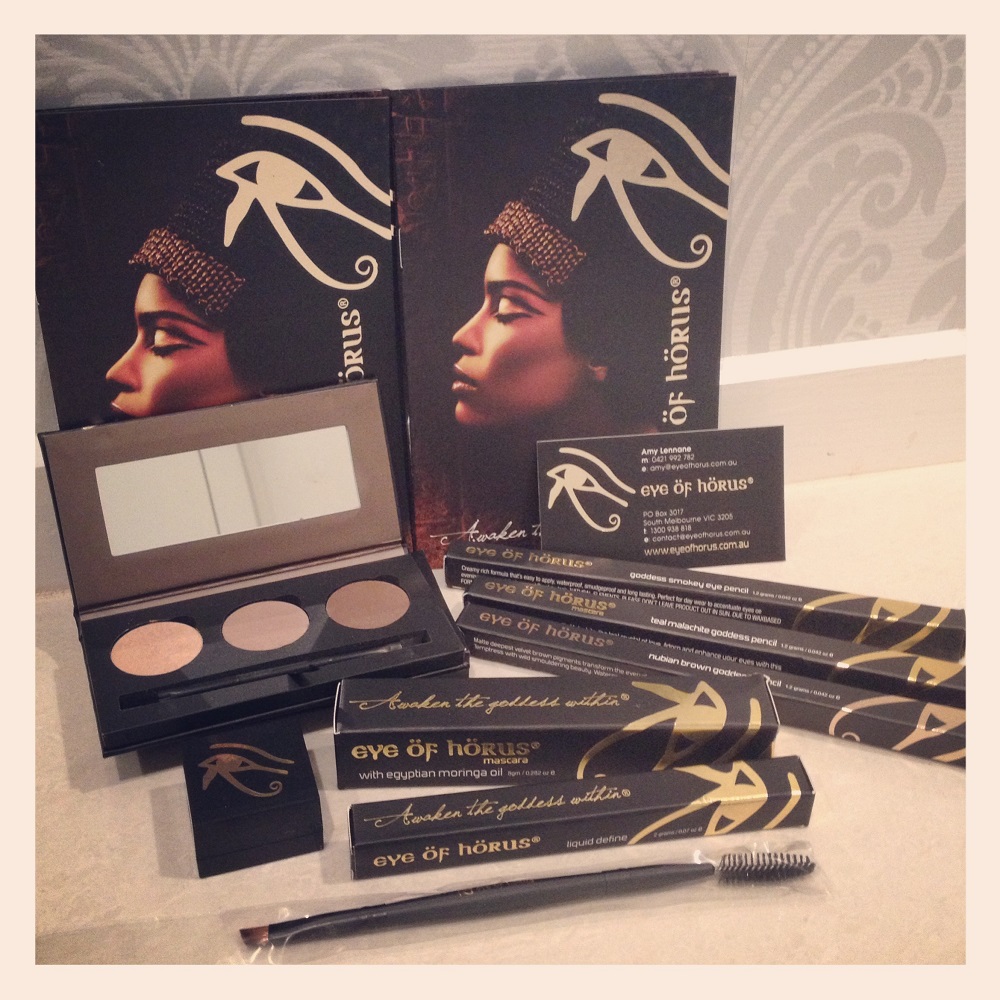 Let's start with the stand out performer – the GODDESS SMOKEY EYE PENCIL
Three words to describe this pencil: SMOOTH; PIGMENTED; SMUDGEPROOF!
What I love about this eye pencil is that it glides on so smoothly, is highly pigmented and it just doesn't budge!!! It is also great inside the waterline. I absolutely adore this product and I doubt I will ever find an eye pencil as good as this. A customer for life!!!
The teal pencil is SUCH a beautiful colour and is very on-trend this season.
It is also a good idea to purchase the eye of horus pencil sharpener when you buy this product, as the pencil is quite soft and a high-quality sharpener is a must!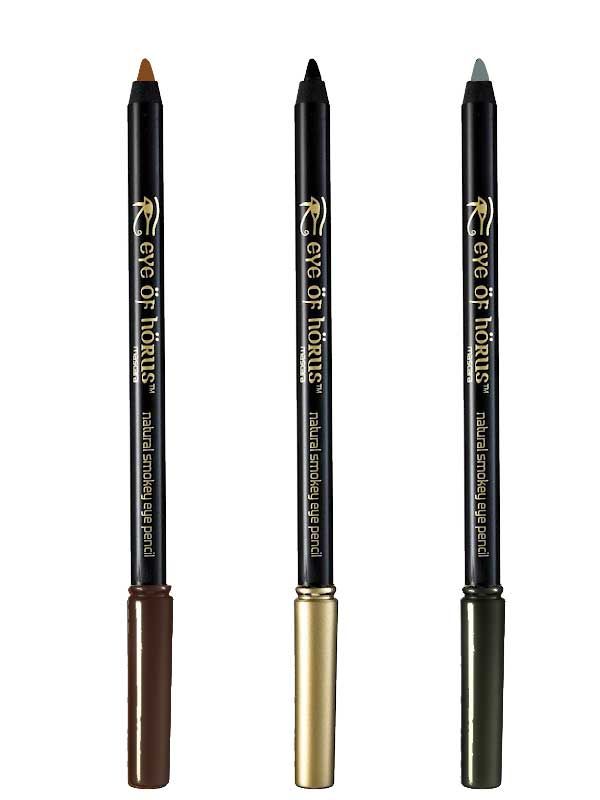 I did a little experiment with these pencils. Here they are on the left (intense, yes?)
I have some other brands that I like and use on the right.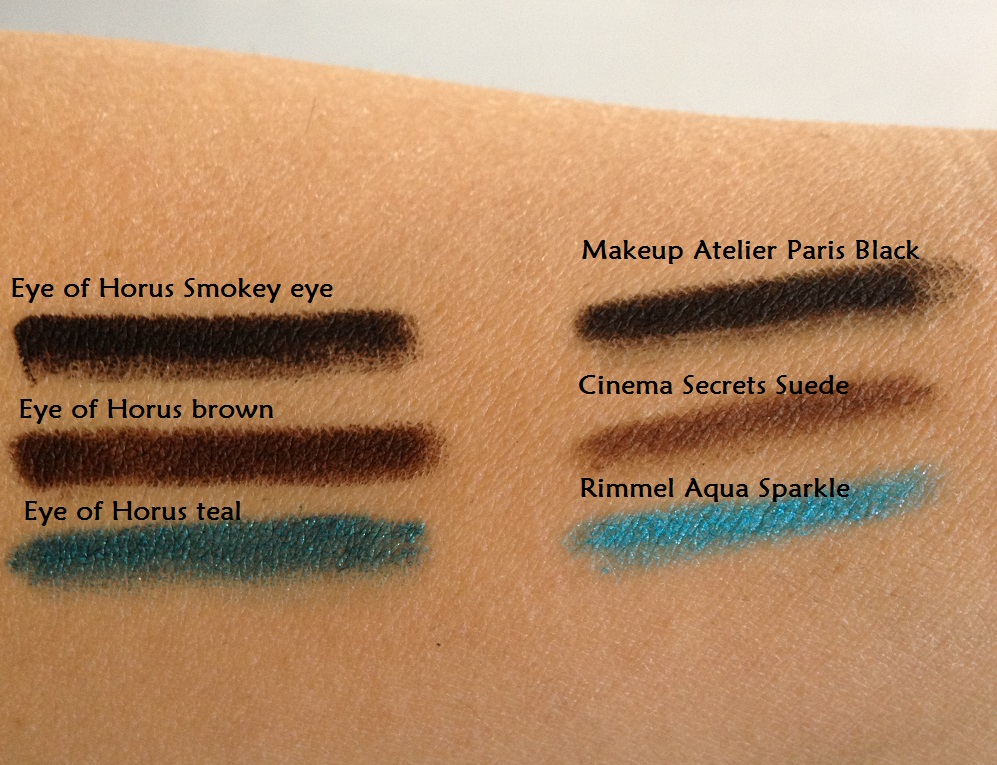 And here they are after i've rubbed down the middle with a wet cotton bud. The staying power of Eye of Horus is phenomenal!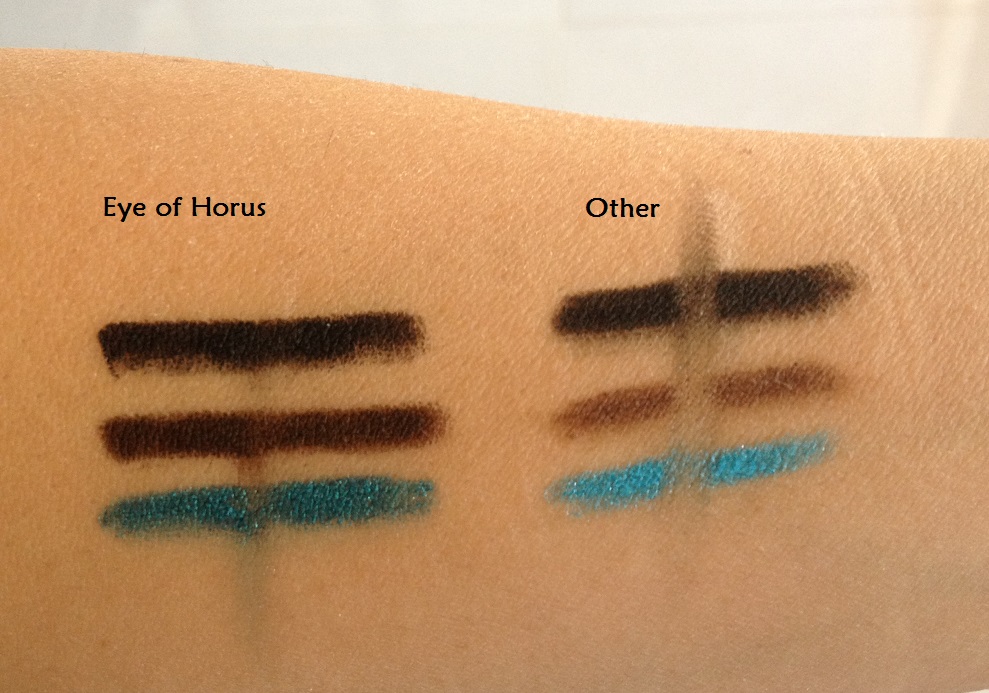 GODDESS MASCARA
This mascara is so nourishing that I can actually FEEL my lashes getting healthier and fuller by the day. The mascara is not only volumising, but nourishing and strengthening to the natural lash.
It contains plant-based incredients including Carnauba wax, Moringa oil, Rice bran wax, and Candellila wax.
Another great thing about this mascara is you will never get panda eyes!!!! It is wax based, and when you wash it off of an evening, it comes off so easily, and is not runny. I have absolutely nothing bad to say about this mascara – it is amazing and I will definitely be using it daily for a long time!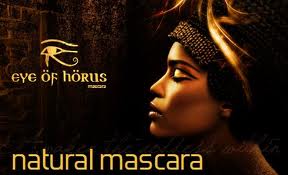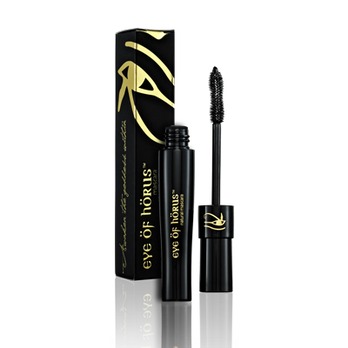 LIQUID DEFINE EYELINER
The first thing I noticed when I opened this product was the texta-like appearance of the eyeliner. A winged liner usually takes a little while for me to do with a generic brush. With this texta-like eyeliner pen I can do a winged liner in a few quick strokes. This liquid eyeliner is beautiful. Before using this product, it's a good idea to watch this you-tube clip to learn how to activate the product before use, and how to take care of the pen. If you don't activate the tip, it can appear to be a little dry after a while. Just push the tip into the side of the lid of the pen and it is activated.
http://www.youtube.com/watch?v=GqvvClLuf_I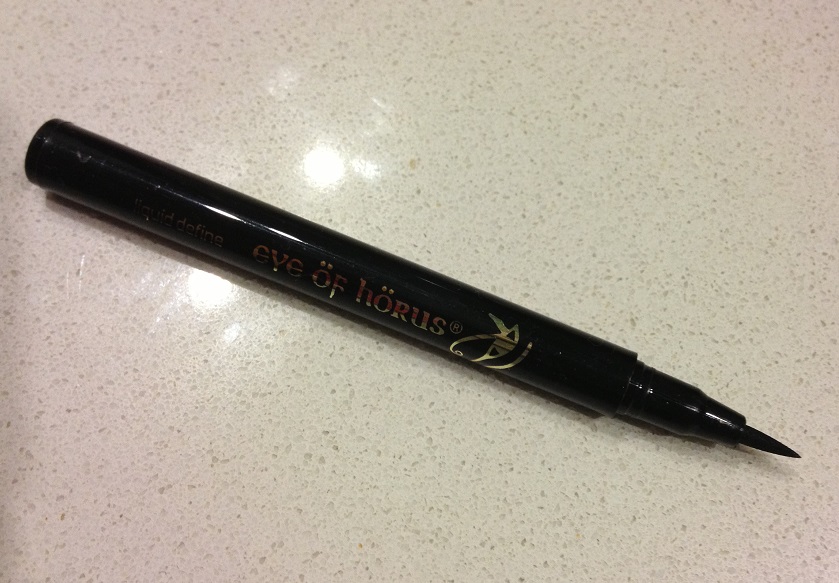 So my verdict on these products is that they are amazing. I totally understand all the hype.
Do yourselves a favour and go and buy yourself some Eye of Horus products – you can see a list of retailers on their website at
http://www.eyeofhorus.com.au/retailers
Rebekah Foxe
Makeup Artistry by Rebekah