You may remember back in January I published a blog post about two lovely girls from Townsville, QLD who travelled to Sydney to attend the Australia Day Cricket Test with Joel and Benji Madden! I was lucky enough to do the girls' makeup for their dinner-date with the Madden Brothers!
You can read that post here: Simmone, Australia Day and the Madden Brothers
You can imagine my surprise when I received an email from Simmone a few months ago telling me that she had won yet ANOTHER competition, this time one sponsored by Vodafone, to attend Joel Madden's Sydney Housewarming Party!!! I felt honoured to be asked to do the makeup for her again, as well as for her sister, Sam.
I attended the girls hotel room overlooking Sydney Harbour to do their makeup – the theme at this event was "Rock" so we went with a bold winged shadow smokey eye for Simmone, and an orange rock lip for Sam, with long lashes.
The girls each wear Atelier Paris Waterfproof foundation, Atelier Paris concealer, Cinema Secrets cream foundation, Atelier Paris eyeshadows in various colours, MAC Magnetic Fields eyeshadow (Simmone only), Makeup and Glow gel liner, Elementwo Airbrush Blush, Sleek blush in Rose gold, and Red Cherry lashes (Simmone wears #217 and Sam wears #12). Simmone wears lipstick Makeup and Glow Ash Rose and Tea Rose (mixed) and Sam's orange lips are Lime Crime Velvetine in "Suedeberry".
Here are the girls before and after photos (thanks for allowing me to post them, ladies!).
SIMMONE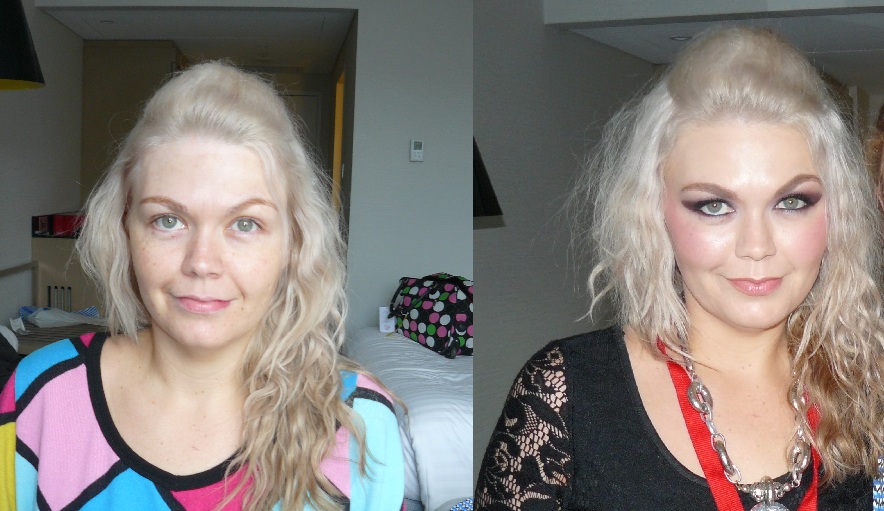 SAM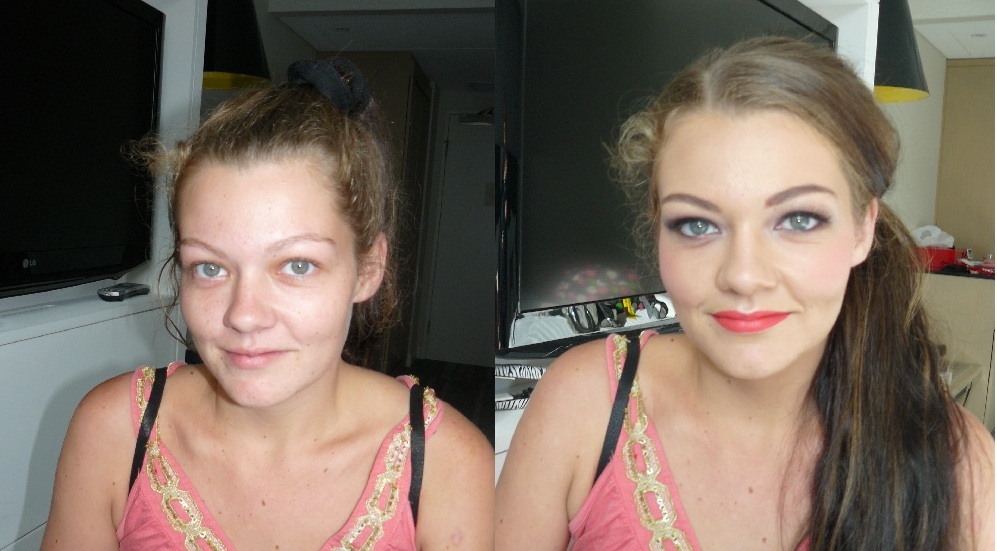 And the girls dressed and ready to leave: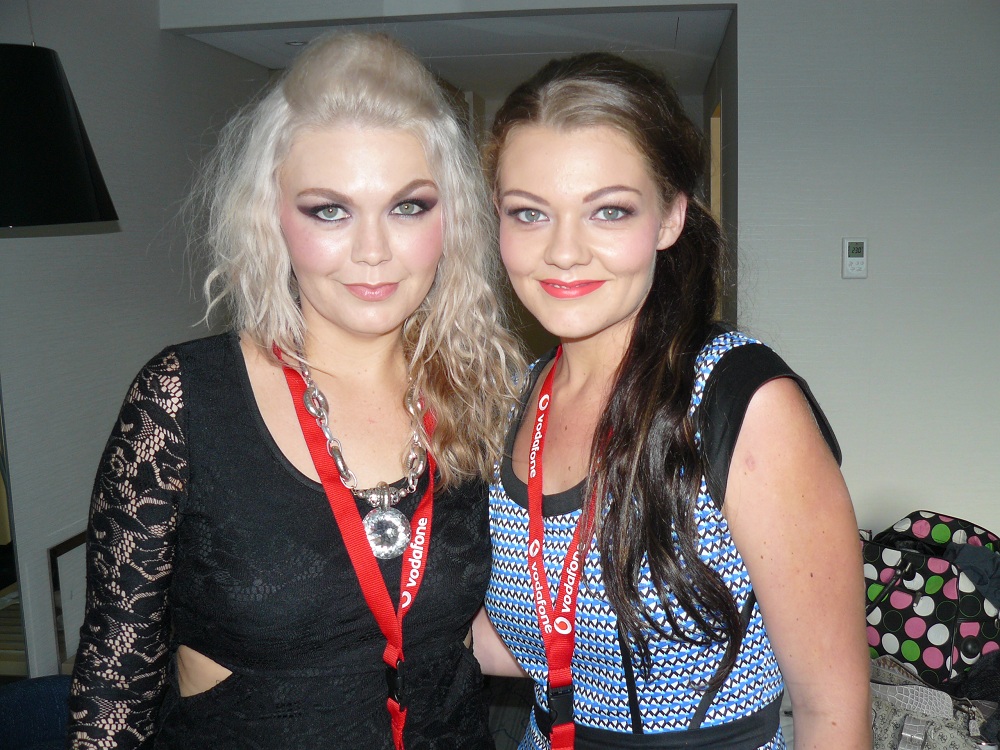 Last (but definitely not least) here they are with the main man himself, Mr Joel Madden (Vodafone official photograph):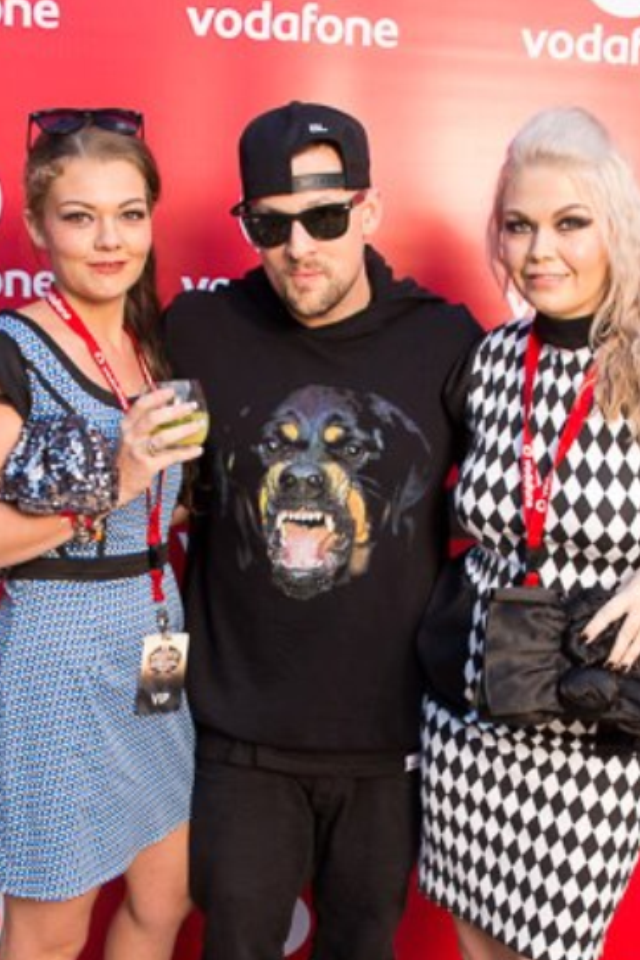 I have spoken to Simmone since the event who said it was an "excellent night!"
She said that "the boys (i.e Joel and Benji) are intoxicating, she wanted them around forever, and is just so grateful".
"The party was amazing", she says.
I am so pleased that she got to hang out with the boys again, both ladies are beautiful people (inside and out) and deserve the happiness this experience has brought them.
I look forward to doing their makeup again for the next Madden Event!!!
Vodafone's official LIVE BLOG page can be found here:
http://community.vodafone.com.au/t5/Welcome-guidelines-and-FAQ/Joel-Madden-s-Housewarming-Party-Live-Blog/m-p/205944
Rebekah Foxe
Makeup Artistry by Rebekah
www.makeupbyrebekah.com.au