The Urban Decay Naked Palette is a staple eyeshadow among many makeup artists for many reasons. Consisting of 12 neutral colours, they suit any skin tone and can create so many different looks, from a bronze eye to a smokey grey – this palette is a must have for everyone!
The palette comes in a luxurious chocolate and gold velvet box with a beautiful eyeshadow brush. You also get a travel-size primer potion which aids in maintaining a crease-free look all day.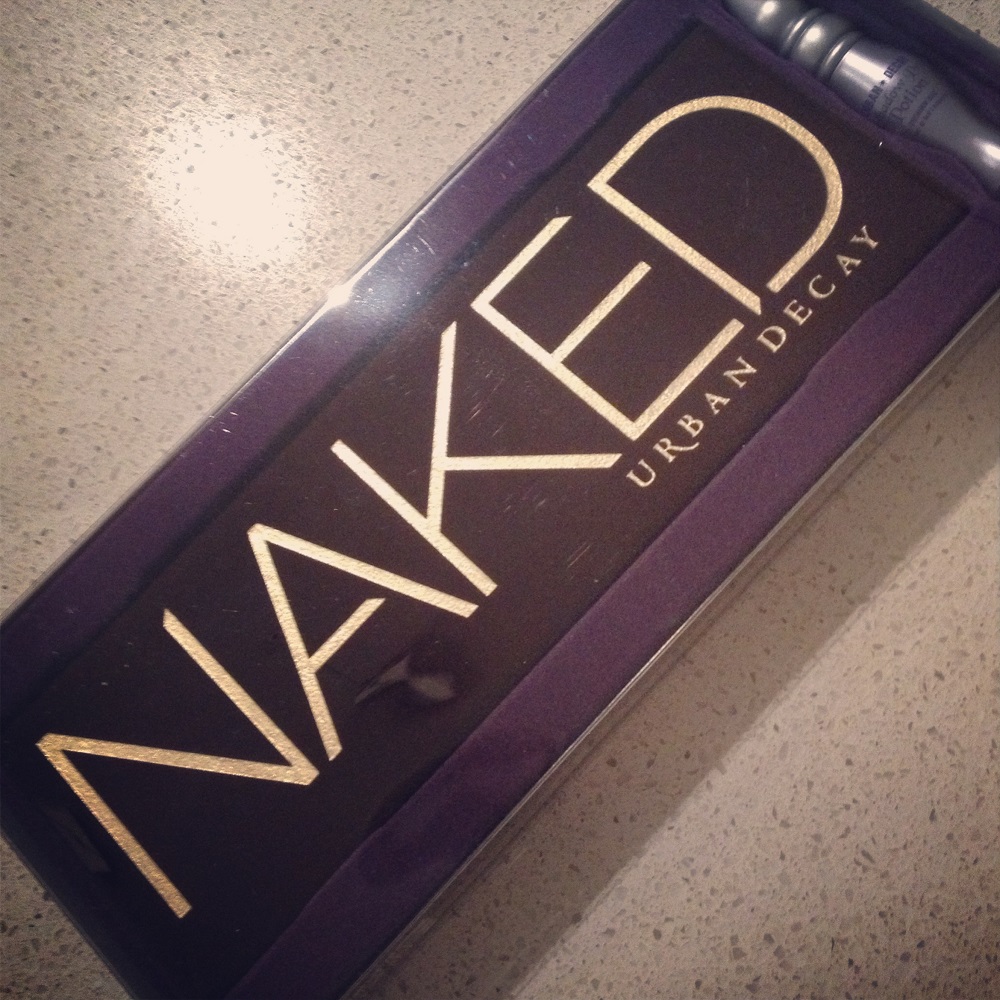 You can purchase the Urban Decay Naked Palette from Beauty Bay for $58.80 including delivery. The 12 colours are listed on their website at http://www.beautybay.com/cosmetics/urbandecay/nakedpalette/
The colours are:
– Virgin eye shadow (Nude satin)
– Sin eye shadow (Champagne shimmer)
– Naked eye shadow (Buff Matte)
– Sidecar (Beige with glitter)
– Buck (Brown matte)
– Half baked (bronze shimmer)
– Smog (golden brown shimmer)
– Darkhorse (dark bronze shimmer)
– Toasted (Taupe shimmer)
– Hustle (Mocha shimmer)
– Creep (black with sparkle)
– Gunmetal (dark grey with sparkle)
Word on the street is that Chi Chi is selling a dupe of this palette for around one third of the price. Curiosity got the better of me so I decided to purchase the palette from Myer for a bargain price of $19.95!!! At first glance you can see why people are saying this is a dupe of the Naked palette – the colours look almost identical. The main difference at first glance is the packaging – the Chi Chi palette is in a cheaper looking plastic palette with two double-sided sponge applicators rather than a brush.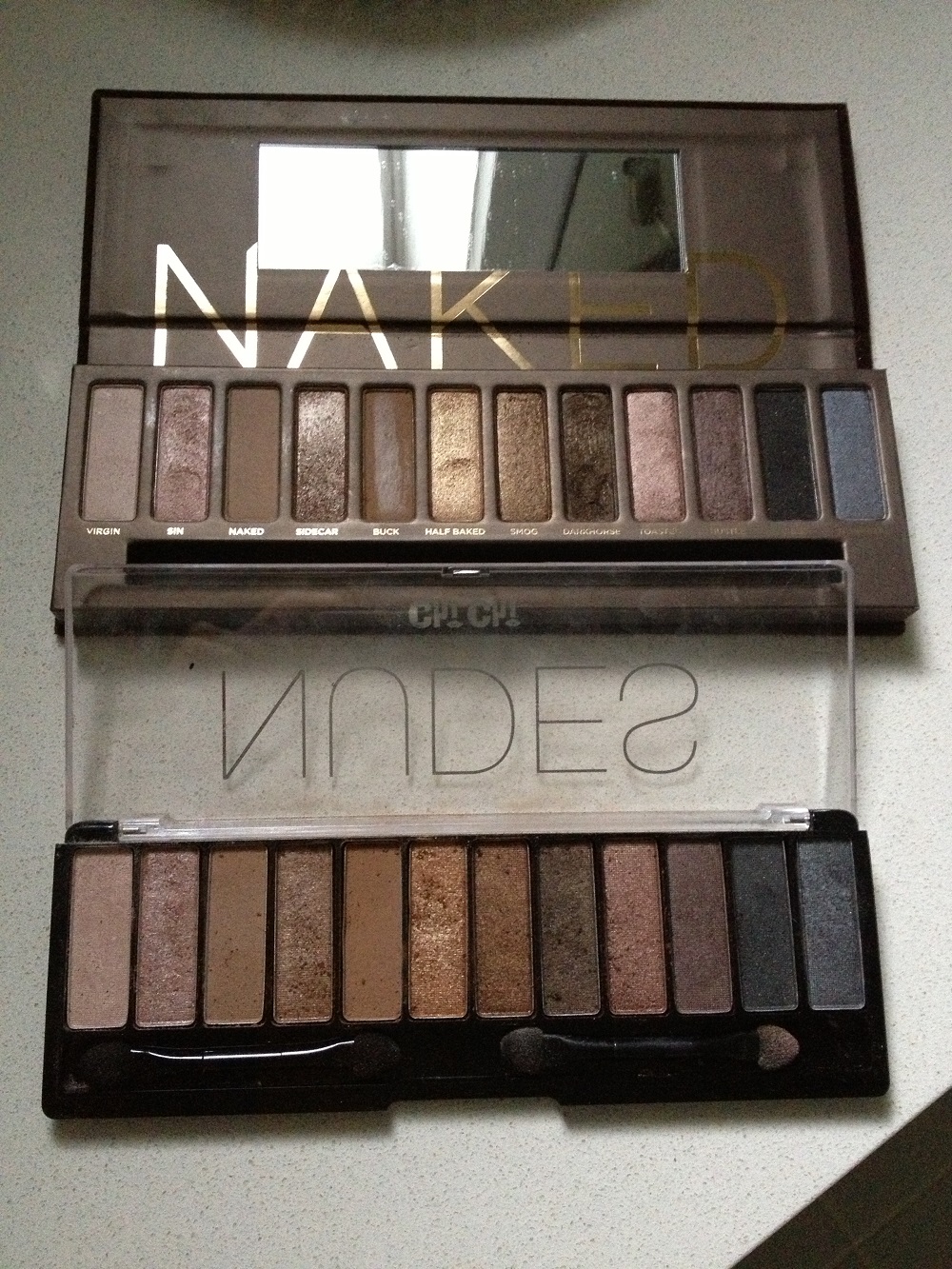 When I first used the Chi Chi palette I must admit I was surprisingly impressed – the eyeshadows went on really nicely and the pigment was pretty good! It was definitely a little messier than the Naked Palette and I had a fair bit of fallout, but nothing that can't be whisked away with a brush. The colours blended well together. A tick of approval from me!!!
I took some colour swatches of the colours from each of the palettes to compare – you can see that there are a lot of similarities, but a few of the colours are a tad different, for example the "darkhorse" colour is a lot darker and pigmented in the Naked Palette, and "half baked" is more bronzy in the Naked Palette.
In natural light (on a gloomy day) TOP ROW IS THE NAKED PALETTE, BOTTOM ROW IS THE CHI CHI PALETTE: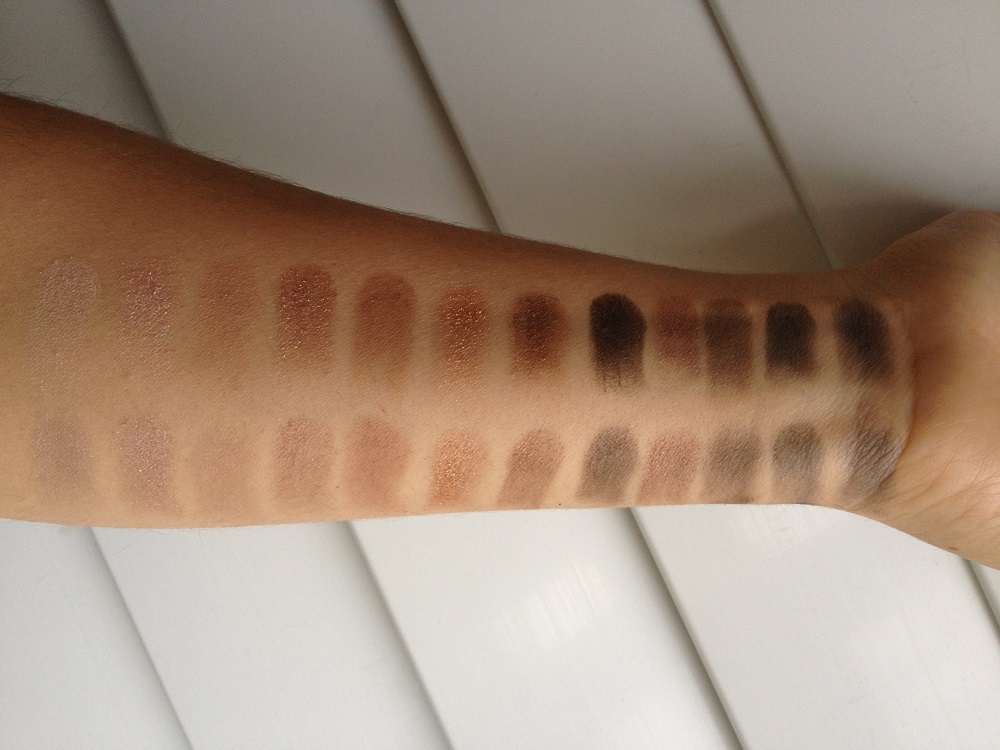 And under LED light: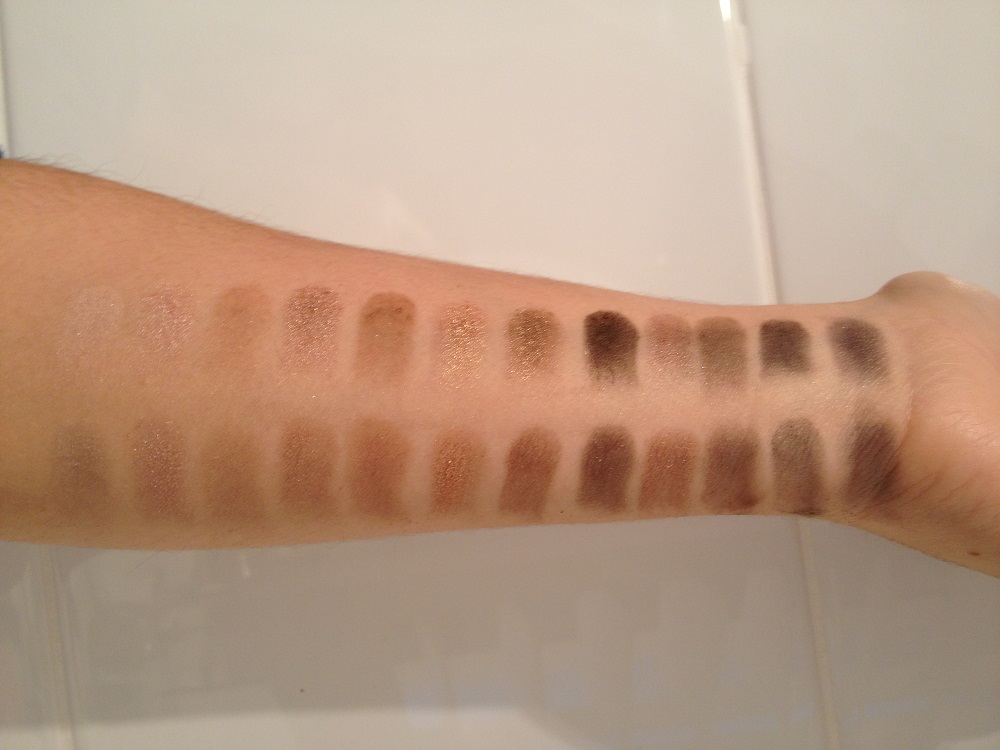 Overall, the Chi Chi is a great palette to have in ones personal makeup collection – I really like this palette and will continue to use it for personal use. However, the Naked Palette is a bestseller for a reason – the quality is definitely more superior when comparing to the Chi Chi palette. The shadows are a lot more pigmented and a little bit goes a long way. So it's staying in my professional kit (no offence to Chi Chi!!!)
Rebekah Foxe
Makeup Artistry by Rebekah
www.makeupbyrebekah.com.au