I have been lusting after this Charlotte Tilbury face sculpt and highlight duo for ages! The reviews were pretty much amazing, and lots of my makeup artist friends were saying it was a must have in their kits!
I finally gave in and purchased it online from Net-a-Porter for around $100 – you can buy it here http://www.net-a-porter.com/product/418026/Charlotte_Tilbury/filmstar-bronze-glow-16g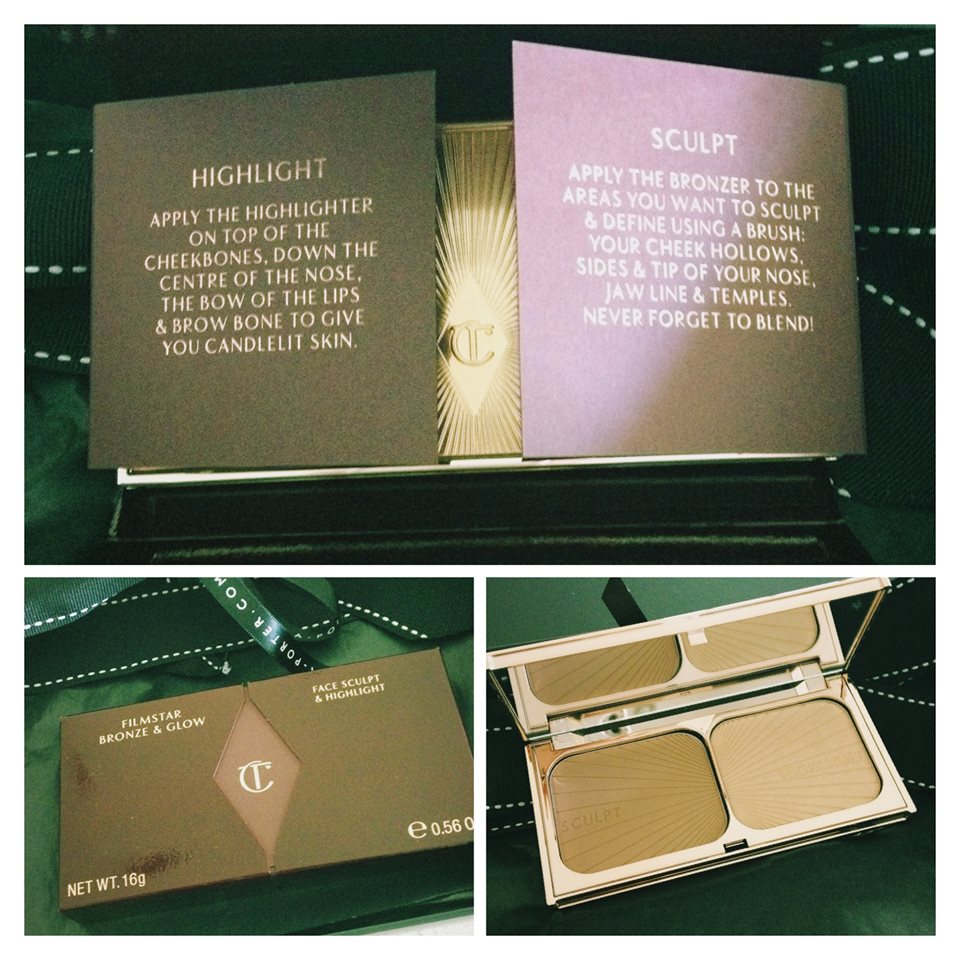 After the first time I used it I was blown away!!! No other sculpting powder is as natural and uplifting as this one. And the highlight is so subtle, yet effective. I fell in love instantly!!!
You can see an incredible video of how to use it by the sensational Charlotte Tilbury herself here: http://www.charlottetilbury.com/uk/filmstar-bronze-and-glow.html
There are so many over-the-top contour powders and highlighters (and artists!!) on the market at the moment. And anyone who knows my style knows I am just not into that OTT sculpting that looks like mud smeared across the cheekbones, down the nose, and across the forehead! It's all the rage on instagram at the moment, but I think people have forgotten that contouring is not meant to make women look like drag-queens!!! It's meant to softly and subtly sculpt the face… which this Charlotte Tilbury product definitely achieves! The subtle pearl also creates a lovely bronzing effect for that sun-kissed look! But remember – less is more!
The highlighter is delicious!!! It has a golden base that flatters most skin tones. The Light reflective technology captures the light and gives a luminous complexion. And as you can see from the video, it can be used to highlight not just the face, but the decolletage and parts of the body like the arms.
I absolutely love this product and I think everyone needs it!!!!
Rebekah Foxe
Makeup Artistry by Rebekah
Like me on Facebook